Our Region
Steeped in history and culture
Whether your interest lies in prehistoric sites, medieval history, food, wine or more active pursuits, the Dordogne has it all.
Stroll around bustling markets discovering fresh local produce and delicacies. Explore beautiful châteaux, gardens and picturesque villages. Canoe, kayak or take a traditional gabarre down the majestic Dordogne river. Cycle or hike through stunning countryside along the many trails to be found on your doorstep. Look back in time on the lives and creativity of early humans at world renowned prehistoric sites and caves. Celebrate national events, holidays, history and culture at a themed festival or local fête. Delight in communal al fresco dining at a popular village marché gourmand. Taste and buy wine at the region's many vineyards, truly a wine lover's dream. Ride out from one of the equestrian centres. Practice your swing and hit some balls at a nearby golf course. Marvel at the grandeur of the Dordogne valley with a bird's eye view from a hot air balloon.
More details can be found in your accommodation and the helpful staff at Belvès' office de tourisme are always willing to assist.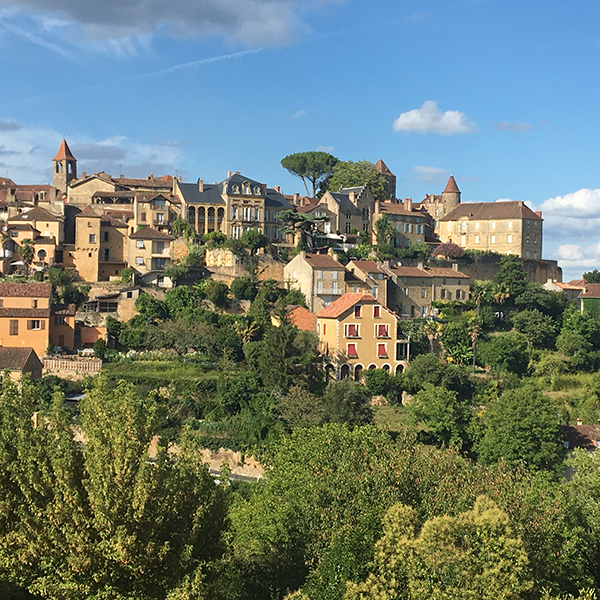 Beautiful villages
In addition to Belvès, there are many historic villages, towns and cities to visit all within easy reach of La Banne, some of which are rated amongst the most beautiful in France. Sarlat with its maze of picturesque medieval alleyways is a must-see as is the bastide village of Monpazier. Other popular locations include the larger town of Bergerac; Le Bugue; Beaumont-du-Perigord; Limeuil, located at the confluence of the Dordogne and Vézère rivers; Saint-Cyprien; Beynac-et-Cazenac with its magnificent hilltop château; the riverside village of La Roque-Gageac and Domme from where you will get an unparalleled view of the the Dordogne river valley.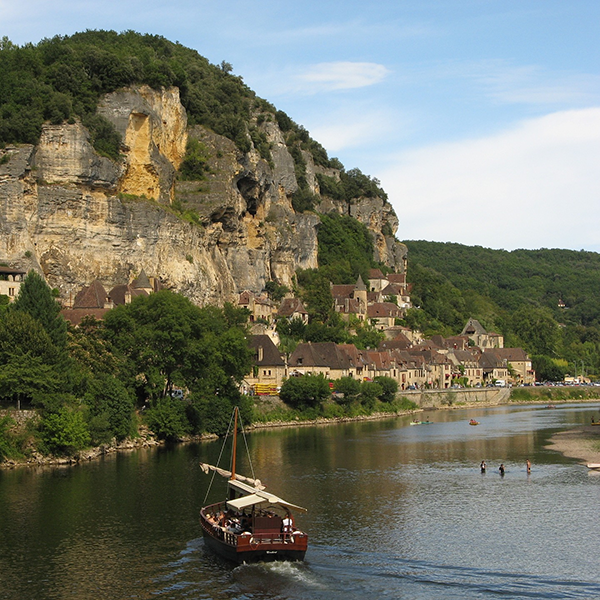 The Dordogne river
The majestic river with its deep gorges, cliffs and steep banks attracts water sports enthusiasts and walkers. There are many centres where you can hire a canoe or kayak each offering trips of varying lengths. A favourite of ours is the Base Municipale at Castelnaud-la-Chapelle. A more leisurely way of enjoying the river is to take a trip on a gabarre, a traditional flat-bottomed boat, with regular departures from Beynac and La Roque-Gageac. At various spots there are beaches where you can picnic and swim. Fishing is a very popular activity and the river is particularly good for fly fishing.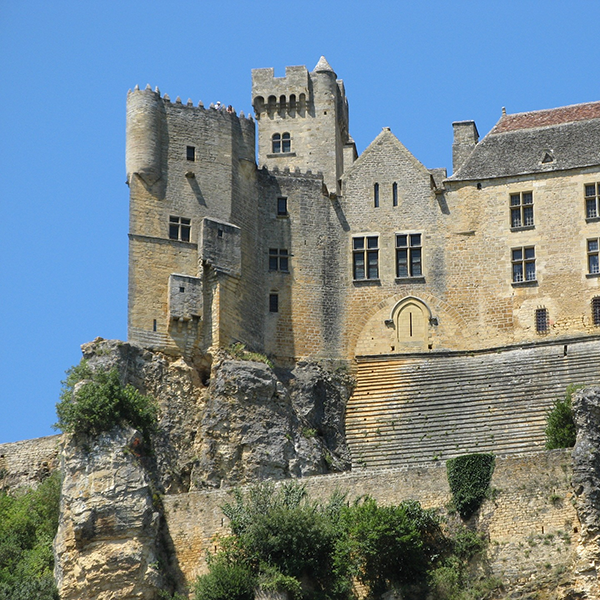 Châteaux and Gardens
There are many châteaux to visit each with their own unique history and heritage. Château de Beynac sits above the village high on a hilltop; Château des Milandes with its falconry displays was once owned by the famous jazz singer, Josephine Baker, who became a national heroine in France; Château de Biron is close to Monpazier; Château de Commarque reflects the region's prehistoric and medieval history; Château de Castelnaud is a medieval fortress. Popular gardens include the Jardins de Marqueyssac famed for its overhanging gardens and box hedges; Eyrignac and the water gardens at Carsac to name but a few.
Nearby Markets
There's nothing like a local market to give you a taste of French life and in our region there are many to choose from. The villages and towns each have their own market day with the one in Belvès taking place every Saturday morning. Sarlat's hugely popular Saturday market attracts visitors from all over the region. Saint-Cyprien's Sunday market is rated one of the region's best and Le Bugue's market on Tuesday is always popular. Thursday is Monpazier's market day and, in May, it has its annual flower and plant market.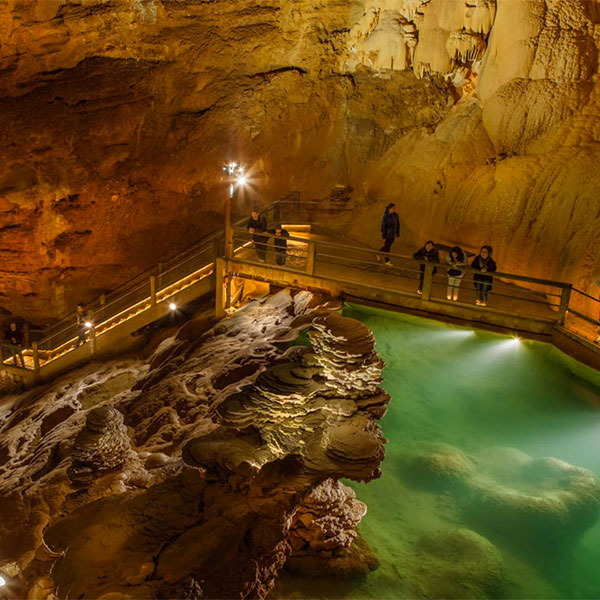 Prehistoric sites and caves
The region is known for sites which give testimony to prehistoric periods. The world famous Lascaux International Centre of Parietal Art (Lascaux IV) is the perfect place to discover all you need to know about this heritage. There are also the troglodyte (cave) dwellings underneath Belvès main square; the stunning Gouffre de Proumeyssac in nearby Audrix; Les Grottes de Maxange at Le Buisson de Cadouin; Les Grottes du Roc de Cazelle in Les Eyzies; Roque Saint Christophe with its panoramic view over the Vézère Valley which is halfway between Les Eyries and Montignac-Lascaux.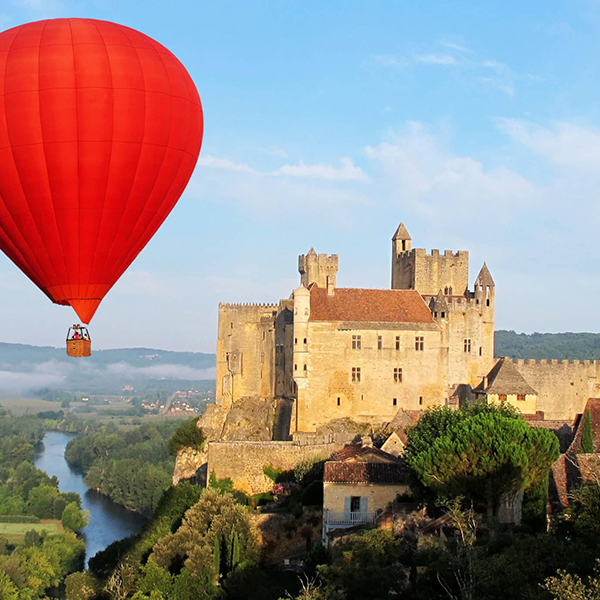 Hot air ballooning
An unforgettable experience is a flight in a hot air balloon taking in the full grandeur of the Dordogne valley and river. See the architectural and breathtaking landscapes from an entirely different perspective. Companies offering flights of different lengths and at different times of the day include Périgord Dordogne Montgolfières in Castelnaud-la-Chapelle; Montgolfier et Chateaux in Beynac-et-Cazenac and Montgolfières du Périgord in La Roque-Gageac. Float gently with the wind following the river and above the magnificent châteaux in a small group or, for that special occasion, in a private flight.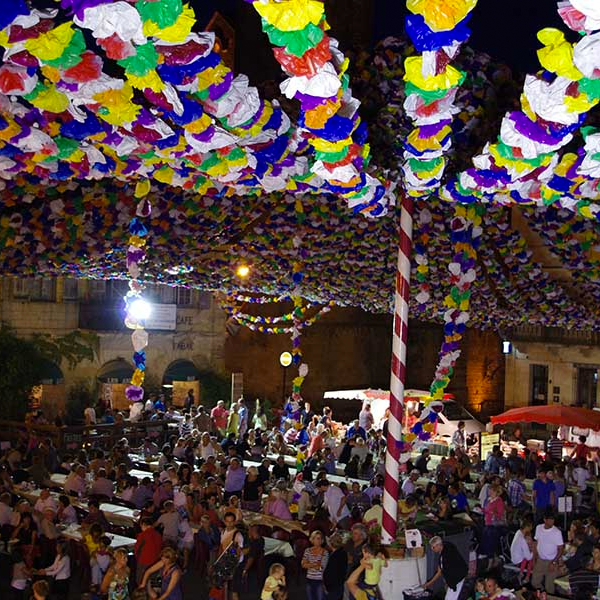 Marché Gourmands
Experience a lively evening of delicious food, wine and entertainment at one of the many marché gourmands. The region's bastide villages and medieval towns come to life with the bustle of visitors sitting at trestle tables set up under the central halles and side streets all enjoying an evening of al fresco dining. Choose a freshly cooked, mouth watering dish from one of the numerous food stalls. Sample local wines or take your own. A great way to meet locals and fellow holiday makers, these popular gatherings run throughout the summer months. The Belvès marché takes place on Wednesday evenings.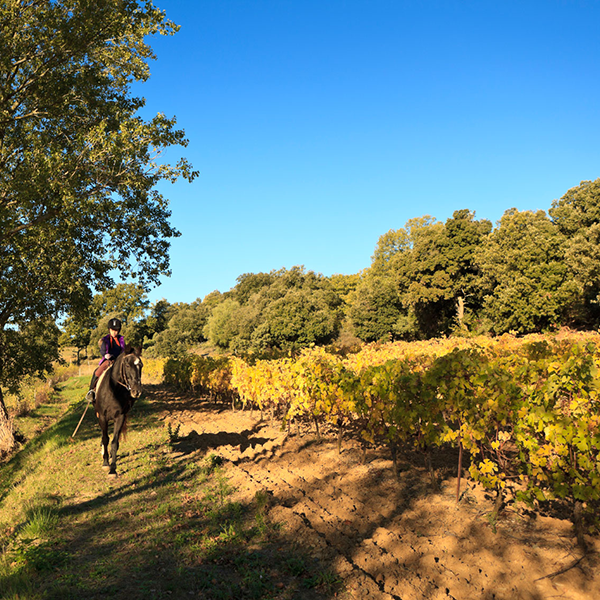 Horse Riding
Whether you are a novice or experienced rider, the region has many equestrian centres to choose from and a ride out will give you a different view of the stunning Dordogne countryside. Close to Belvès is the Bos Cheval Rouge which offer lessons, short rides and day rides on magnificent and varied paths. Equi'Perigord is located between Les Eyzies and St Cyprien. Les Cavaliers de la Vézère is located in the town of Sergeac, halfway between Montignac-Lascaux and Les Eyzies and very close to the charming little village of Saint-Léon sur Vézère.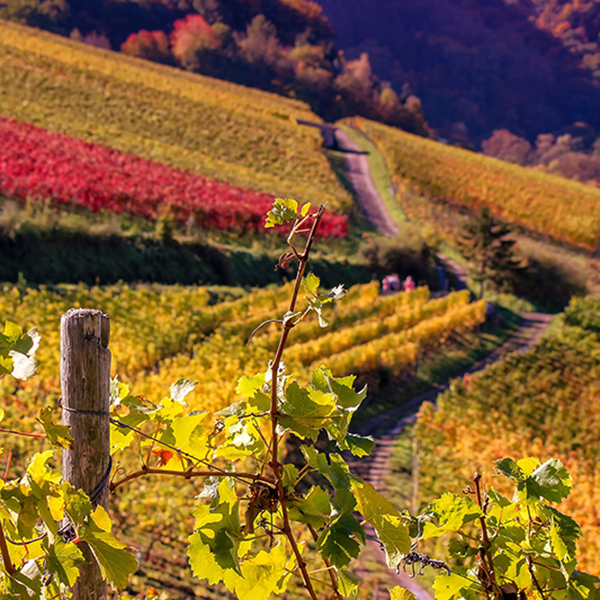 Wine
A holiday in the Dordogne would not be complete without a visit to a vineyard where you can taste and buy wine direct from the producers. Examples include Château de Monbazillac close to Bergerac which is renowned for its sweet dessert wine; Domaine de la Tuque close to Château de Biron; Domaine de la Voie Blanche close to Saint-Cyprien; Domaine du Haut Pécharmant near Bergerac; Domaine du Petit Batou in Boisse; Vignoble des Verdots in Conne de Labarde; Domaine l'Ancienne Cure in Colombie and Le Vin de Domme. It is also possible to arrange organised wine tours including collection and drop-off.